Boris Bojanovsky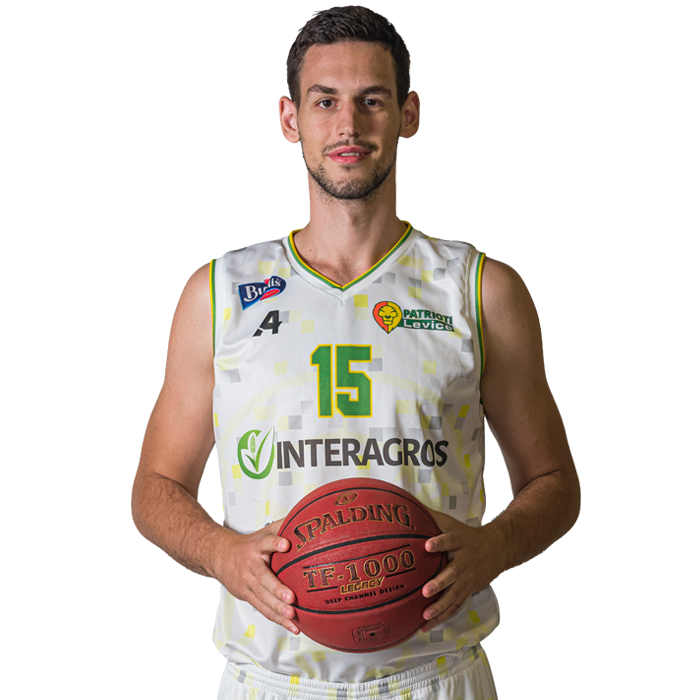 | | | | | | | | |
| --- | --- | --- | --- | --- | --- | --- | --- |
| Passport: | SVK | Date of Birth: | 1993 | Height: | 2.17 | Position: | C |
| | | | | | | | | | | | |
| --- | --- | --- | --- | --- | --- | --- | --- | --- | --- | --- | --- |
| Season | Club | Games | Mins | Pts | Reb | Ast | Stl | Blk | FT% | 2p% | 3p% |
| 2020/21 | Levice (SVK) | 30 | 24 | 12.3 | 8.1 | 1.4 | 0.8 | 1.3 | 79% | 69% | |
| 2019/20 | Levice (SVK) | 26 | 20 | 9.4 | 6.7 | 1.4 | 0.6 | 1.2 | 71% | 72% | |
| 2018/19 | Levice (SVK) | 34 | 21 | 7.4 | 6.6 | 1.3 | 0.7 | 1.3 | 73% | 68% | |
| 2017/18 | Komarno (SVK) | 13 | 21 | 7.5 | 5.9 | 0.8 | 0.7 | 1.1 | 77% | 70% | |
| 2016/17 | Forida St (NCAA) | 36 | 26 | 6.1 | 4.4 | 0.8 | 0.5 | 1.7 | 69% | 60% | |
PROFILE:
- In his senior NCAA season he was TOP #4 in blocks in the most competitive conference - ACC
- 6.3ppg, 4.5rpg and 1.8apg in 18mpg
- 11 points and 11 rebounds against Iowa
- 8 points, 9 rebounds and 6 blocks against NotreDame

Boris has always been an interesting player due to his physical profile. Standing at 221cm and currently listed at 250 pounds, the Slovakian center has very good mobility for his size.

He has translated best on his ability to finish out of the pick-and-roll, where he excels at very high level. Bojanovsky is a good screener who looks to draw contact and whose large frame makes it difficult for defenders to navigate around his picks. He dives to the basket very fluidly, has soft hands to catch the ball on the move, is able to score through contact and can play above the rim as a target for lobs.
Florida St-Notre Dame, NCAA
#15 black jersey - 8pts, 9reb, 6blk
Florida State-Iowa, NCAA
#15 white jersey - 11pts, 11reb
Virginia Tech-Florida St, NCAA
#15 white jersey - 11pts, 6reb, 4blk