Langston Hall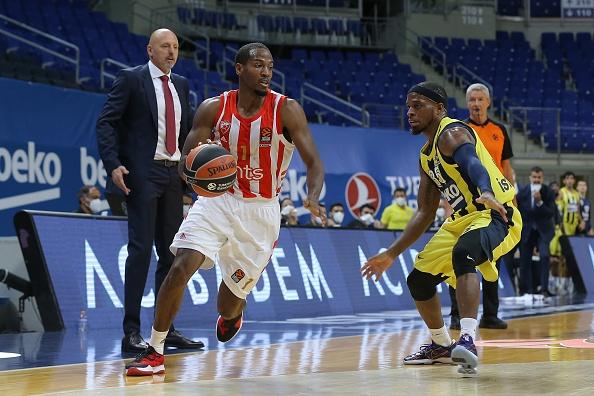 | | | | | | | | |
| --- | --- | --- | --- | --- | --- | --- | --- |
| Passport: | USA | Date of Birth: | 1991 | Height: | 1.93 | Position: | PG/SG |
| | | | | | | | | | | | |
| --- | --- | --- | --- | --- | --- | --- | --- | --- | --- | --- | --- |
| Season | Club | Games | Mins | Pts | Reb | Ast | Stl | Blk | FT% | 2p% | 3p% |
| 2021/22 | Bahcesehir (TUR) | 22 | 24 | 7.1 | 2.5 | 5.2 | 0.9 | | 80% | 50% | 43% |
| 2020/21 | Red Star (EUL) | 21 | 16 | 5.2 | 1.6 | 2.8 | 0.9 | | 100% | 41% | 41% |
| 2020/21 | Red Star (ADR) | 27 | 15 | 4.9 | 1.2 | 3.8 | 0.9 | 0.1 | 83% | 51% | 37% |
| 2019/20 | Promitheas (EUC) | 13 | 25 | 11.4 | 2.3 | 5.7 | 1.0 | 0.1 | 84% | 55% | 40% |
| 2019/20 | Promitheas (GRE) | 13 | 23 | 9.5 | 2.6 | 6.2 | 0.9 | 0.1 | 79% | 43% | 32% |
| 2018/19 | Promitheas (GRE) | 17 | 20 | 7.8 | 2.2 | 4.1 | 0.8 | 0.2 | 70% | 42% | 45% |
| 2017/18 | Promitheas (GRE) | 26 | 14.4 | 10 | 1.8 | 3.9 | 1.0 | 0.1 | 84% | 41% | 40% |
| 2016/17 | Kolossos (GRE) | 29 | 29 | 10.6 | 3.3 | 4.1 | 0.9 | | 75% | 43% | 33% |
PROFILE:
Offense
High vision PG 6'4'' – 1.93cm, (4.2ass avg)
Creator from multiple perimeter positions
Proved to be a high-caliber catch and shoot threat 73% 3pts unguarded (55% overall)
Among top point guards in Eurocup this season, leading Promitheas to the quarter finals
Defense
Can guard all 3 perimeter positions
Good on PnR defense, either by deflecting on passing lane or by switching to the Big, due his size.
He contests most of his opponents shots on the perimeter
A dynamic overall player , his size and length allow him to play several positions, uses his size to see and shot above the most of the guards. As a PG his high vision helps him read the game, sees all the possible passing lanes, he can create his own shots and as a PnR user he can finish either attacking on the rim or by using his pull up shot. He can also play next to a PG cause of his great catch & shot ability which helps team's spacing and same time to guard a SG or FW on the perimeter. He is an excellent teammate with hard work mentality which is proved by his every year improvement.
A-Sun Tournament Semifinals -11, 12
A-Sun All-Freshman Team -11
All-A-Sun 1st Team -12, 14
A-Sun Regular Season Runner-Up -12, 14
NABC Division I All-District 3 2nd Team -12
All-A-Sun 2nd Team -13
A-Sun All-Tournament Team -13, 14
A-Sun Regular Season Champion -13
A-Sun Tournament Finalist -13
NIT Sweet 16 -13
All-A-Sun All-Tournament MVP -14
All-A-Sun Player of the Year -14
A-Sun Tournament Winner -14
NABC Division I All-District 3 1st Team -14
Reese's NCAA D1 All-Star Game -14
Greek All-Star Game -18
Red Star-Baskonia, EUL 20/21 (player's edit)
#1 red jersey
Red Star-Mega, ADR 20/21
#1 white jersey