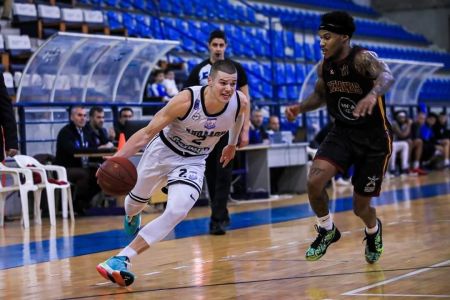 Profile
Scouting
An athletic point/combo guard, with great shooting skills. Can attack the pick n roll and finish in the paint, but is also very capable in pulling up from 3pt range (over 41% in his both professional seasons so far).
Excellent catch and shoot player as well, both off screens and on the spot, making him eligible to spend time at both guard positions. Effective defedner as well who puts his hands on the ball (selected in the All-Defensive team in 19/20). Hard worker, competitor and a player who brings positive energy on the court and in the locker room.
Started the season in the German BBL where he had some impressive games (20pts vs Bamberg etc), but after the coaching change there, he moved to Lithuania where he won the title and the promotion to LKL with Jonava.
---
Notables
HS All-Central Texas third-team -14
Big South Conf. Tournament Semifinals -17
All-Big South Conf. Honorable Mention -18
Eurobasket.com All-Slovakian League Honorable Mention -19
Cypriot OPAP Basket League -20 (Player of the Week Rd.4)
Cyprus League All-Star Game -20
Eurobasket.com Cyprus League All-Defensive Team -20
NKL champion - 21
ATOMEROMU-ZTE, HUN 22/23 (PLAYER'S EDIT)
GIESSEN-VECHTA, GER 20/21
GIESSEN-BAMBERG, GER 20/21