European Network
DIRECTOR OF SPAIN: DAVID CARRO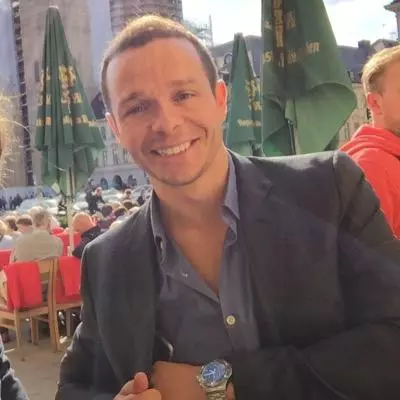 David Carro has been one of the most successful and respectable basketball agents in Spain for over 15 years. Based in the island of Mallorca, David represents some top level Spanish and foreign players. Known for his non-stop travelling, Carro has made a name for his excellent service of the players, creating strong and lasting relationships. Born in 1979, David speaks English and Spanish.
This email address is being protected from spambots. You need JavaScript enabled to view it.Follow David on Twitter
ASSISTANT DIRECTOR OF SPAIN: PEDRO CRUELLS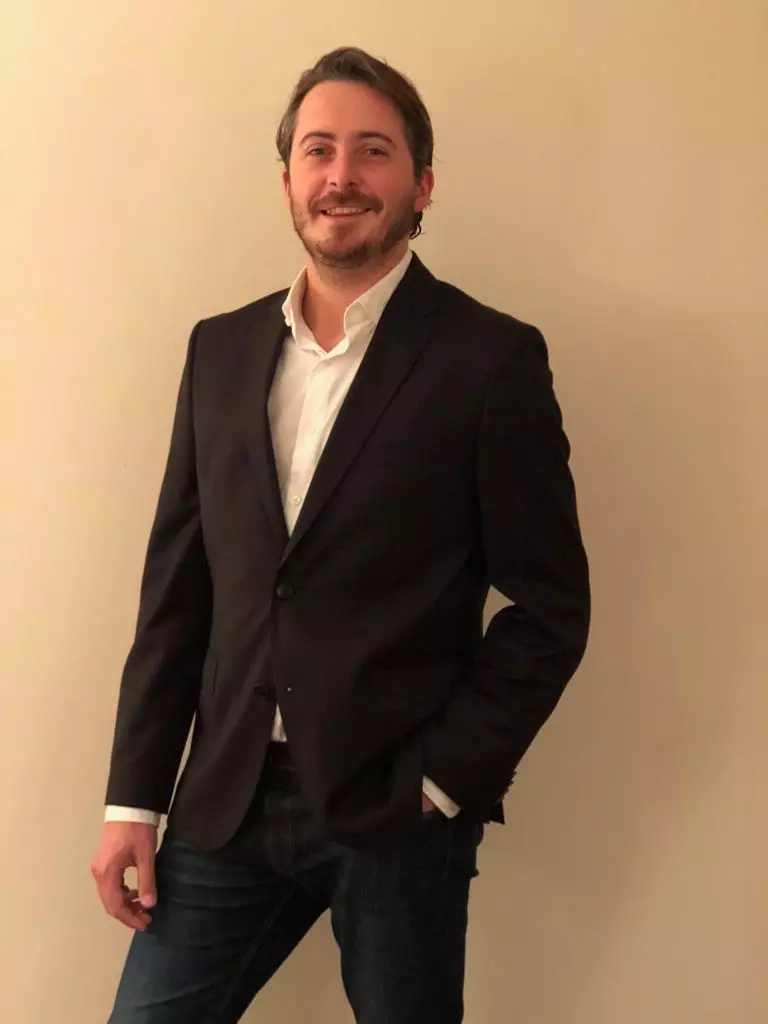 Pedro have always been surrounded by basketball. He spent 4 years at the High Performance Center of Balearic Islands from where some big time sportsmen came out as Rafa Nadal ,lots of Olympics and some top ACB and Euroleague Basketball players. During this period he was part of LEB Gold team roster, but after getting injured he decided to focus on his Business Management and Marketing studies in Palma de Mallorca. Loyal, respected and close connected with the players are his values and his work ethic. He still combines his job as an agent with playing basketball in amateur leagues in Spain. Pedro speaks English, Spanish, Catalan, Italian and German.
This email address is being protected from spambots. You need JavaScript enabled to view it.
-
Follow Pedro on Twitter
ASSISTANT DIRECTOR OF SPAIN: JORGE VAZQUEZ
Jorge Vázquez was born in 1994 and graduated on business administration from University Carlos III in Madrid. He played basketball in amateur leagues. He worked as an intern in Willis Tower Watson in 2016 while he was closely of basketball. In november of 2016 he decided to enter agent business, becoming the Assistant Director of Spain. He speaks English and Spanish.
This email address is being protected from spambots. You need JavaScript enabled to view it. - Follow Jorge on Twitter
DIRECTOR OF ADRIATIC MARKET & TURKEY: MARKO JELIC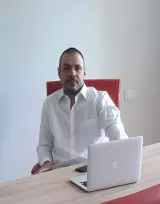 Marko was born in Belgrade on 1980 and platyed basketball in the youth programs of Red Star. At 13 years old he moved to Greece, where he finished school and played with the junior teams of Panionios. After spending six years in Greece, Marko returned to Serbia where he graduated from the University of Novi Sad in business management. He became a coach with the small team of Usce and later with the junior teams of Atlas Belgrade and finally the senior team of Red Star, before turning into an agent on 2009. Marko is married with one kid, lives in Belgrade and is fluent in Serbian, English and Greek.
This email address is being protected from spambots. You need JavaScript enabled to view it. - Follow Marko on Twitter
DIRECTOR OF SERBIA & MONTENEGRO: DAVOR RISTOVIC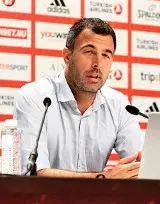 Davor Ristovic was born in 1976 and is married with 2 sons. He has been in basketball for almost 30 years as a player, coach, team manager, marketing manager and General manager in top level clubs. Started in BC FMP in 2002 as the team manager, after that worked as the marketing and General manager until 2011. From 2012 to 2018 worked in Crvena Zvezda as the general manager, being involved in all the successes achieved in that period. In 2007 and 2011 was the member of staff for u20 and u16 national team of Serbia. He speaks English and Serbian.
This email address is being protected from spambots. You need JavaScript enabled to view it. - Follow Davor on Twitter
ASSISTANT DIRECTOR: ALEKSANDAR ZMIJANJAC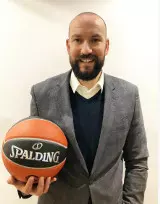 Aleksandar was born in Belgrade and moved to the USA for his studies. He graduated with a Bachelor of Science (B.S) in Business Administration and Sports Management and worked for the Indiana Pacers for one year as community relations manager. He returned to his home country Serbia where he got involved with Red Star's basketball academies and in the last years he was the director of the youth categories (U14, U16 and U18 teams), leading them to multiple success and trophies, as well as producing a great number of talents. Since January 2019 he is joining Octagon Europe as Assistant Director of the Adriatic market
This email address is being protected from spambots. You need JavaScript enabled to view it. - Follow Aleksandar on Twitter
ASSISTANT DIRECTOR OF TURKEY - BERKAY SAHILLIOGLU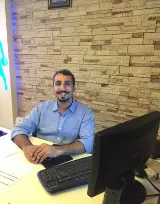 Berkay Sahillioğlu was born in Istanbul in 1988. He played professional basketlball in Turkey for more then 10 years; He started his basketball career with one of the most dominant Turkish team at that time, Ulkerspor, and then played in the many other first division teams such as Pınar Karsıyaka, Aliaga and Konya Selçuk. He was the member of U20, U18, U16 national teams and represented his country for more than 90 times. He joined Octagon as the assistant director of Turkish Market. Speaks Turkish and English.
This email address is being protected from spambots. You need JavaScript enabled to view it.
ASSISTANT DIRECTOR OF TURKEY - AZMI TURGUT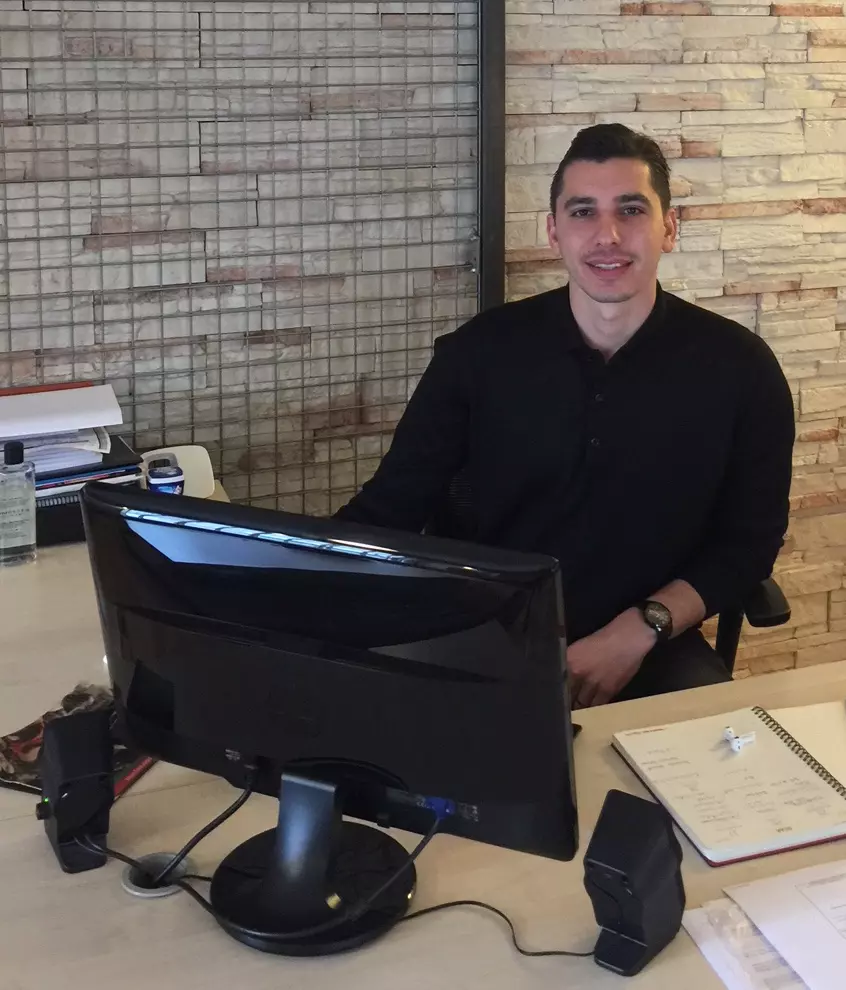 Azmi Turgut became a sports agent in 2014 and made an impact in Turkish basketball market in a very short time. He played Professional Basketlball in Turkey for more then 10 years; He started his basketball career with Besiktas at 2006, and then played in the many other first division teams such as Darussafaka, Usak, Erdemir, Olin Edirne. He was the member of U20, U18 national teams with more than 50 international appearances for his country. He joins Octagon as the assistant director of Turkish Market. Azmi speaks Turkish and English.
This email address is being protected from spambots. You need JavaScript enabled to view it.
SCOUT OF TURKEY - AYBERK KOSE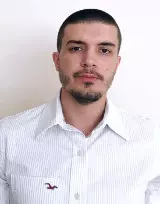 Ayberk Kose was born in 1996 and played basketball in Galatasaray youth teams, as well as Usak in the top division of Turkey and FIBA Eurochallenge and various 2nd division teams. He studied advertising at the same time with his playing career in Bahcesehir university, while right now he is pursuing a 2nd degree in Sports Science. For 2 years he worked as scout in Wasserman before joining the Octagon europe network as the scout of the Turkish market.
This email address is being protected from spambots. You need JavaScript enabled to view it.
DIRECTOR OF GREECE: GEORGIOS PANOU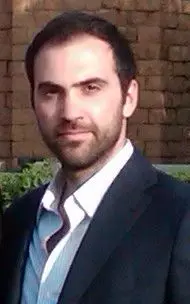 Giorgos Panou is the Director of Greece for Octagon Europe Basketball. Graduated from the Visa Skola za Sportske Trenere (Higher School of Sports Trainers) in Belgrade, he became soon one of the most talented assistants coaches in the Greek basketball, working in the Greek Men's national team that won the silver medal in Japan's World Championship in 2006, as well as in many Greek A1 clubs. Since 2010 Panou started to represent platers and joined FCM. Since then he has recruited some of the best young prospects in Greece, including NBA ALL-star Giannis Antetokounmpo and many other Greek NT players.
This email address is being protected from spambots. You need JavaScript enabled to view it. - Follow Giorgos on Twitter
ASSISTANT DIRECTOR OF GREECE: FOTIS GEORGOPOULOS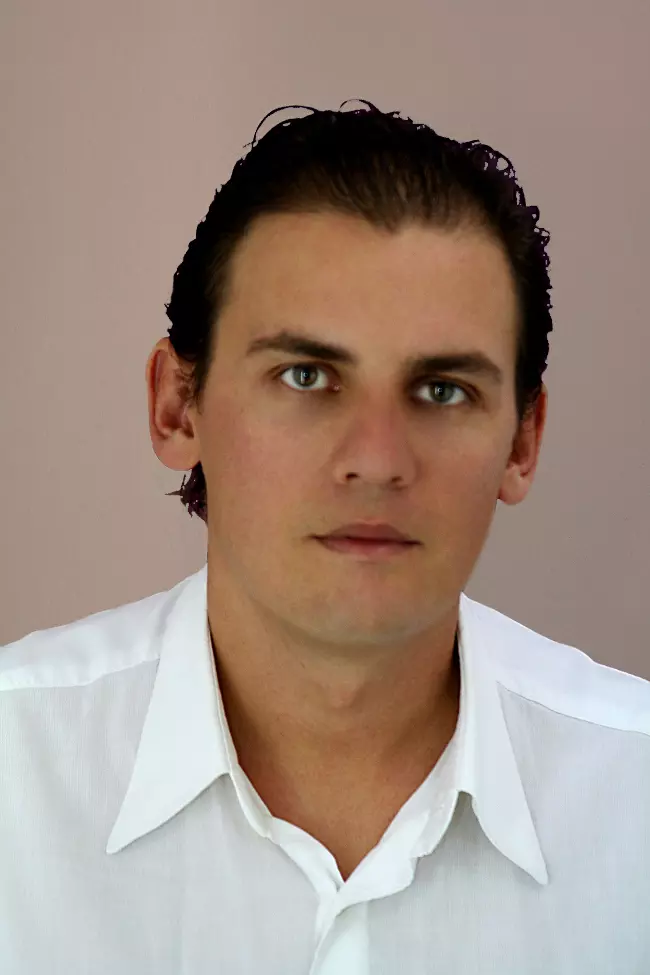 Fotis Georgopoulos was born in 1973 and graduated from the University of Sports Science in Athens and continued his studies in USA, where he obtained a Master in Sports Marketing from the University of Louisville. During his stay in the United States he attended several training camps of NBA teams (Chicago Bulls, Milwaukee Bucks) and NCAA universities (DePaul, Marquette). Before becoming an agent, he was also a licenced coach for several years. He speaks Greek, English and French.
This email address is being protected from spambots. You need JavaScript enabled to view it. - Follow Fotis on Twitter
PLAYERS' OPERATIONS EXECUTIVE: PATTY DOSKA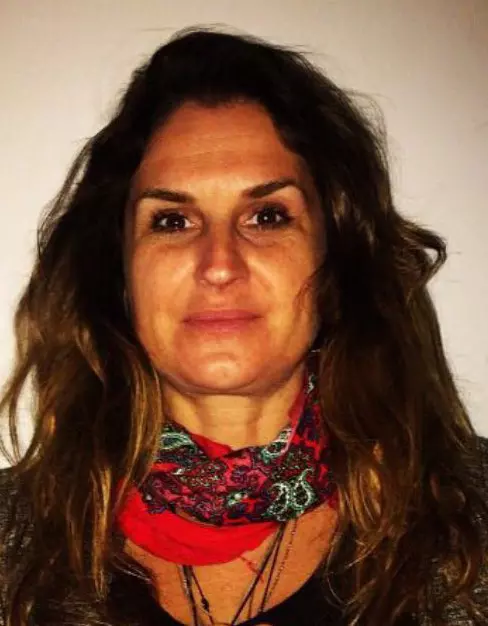 Patty Doska was born in Athens, Greece and raised as bilingual (English & Greek). She attended Coventry University in the UK, where she received her Bachelor of Arts in Communication, Culture & Media, followed by her Masters' of Arts in Applied Communication. Involved with sports all her life, she turned this interest to basketball where she has been providing numerous services to foreign players and their families that have come to play in Greece. A reliable professional with pleasant personality together with her wide-spread contacts and exceptional skills, have established her in the basketball world for the past 9 years, providing unrivaled services to imports and their closed ones.
This email address is being protected from spambots. You need JavaScript enabled to view it.
DIRECTOR OF THE ITALIAN MARKET: RICCARDO SBEZZI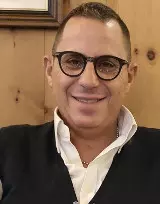 Riccardo was born in Ragusa in 1961. He was appointed GM of his hometown basketball team when he was 18 years old. He then signed his first pro contract as Genaral Manager and workED alongside current World Champion coach Sergio Scariolo. He became a basketball agent in 1994 and his passion, contacts and expertise helped him create the best conditions in order for his players to succeed. In a few year span, he brought the first Italian basketball player (Esposito) to the NBA. He became President of the Italian Basketball Agents Union in 2008 and he's the current Vice President of Italian Basketball Agents Union. He has the same enthusiasm and energy he had when he started to work. He turned his passion into his job and this is the secret of his success and it should be of everyone's.
This email address is being protected from spambots. You need JavaScript enabled to view it. - Follow Riccardo on Twitter
ASSISTANT DIRECTOR OF THE ITALIAN MARKET: MASSIMO SORRENTINO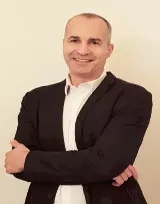 Massimo was born in Milan in 1969. A pro baskeball player for over 15 years in Italy, Massimo was the GIBA (the Italian Basketball Players Association) Advisor and Vice President from 2000 to 2005 and attended the Sports Manager class at Milan's SDA Bocconi. He has been a basketball player agent for 15 years and he is specialized in discovering new talents and managing an athlete in all facets. He has always worked with Riccardo Sbezzi. He is a CONI-licensed agent.
This email address is being protected from spambots. You need JavaScript enabled to view it.
SCOUT OF THE ITALIAN MARKET: GIUSEPPE MARMINA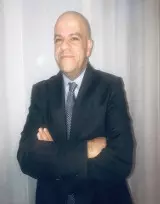 Giuseppe was born in Busto Arsizio in 1971. He graduated from the University of Milan with a degree in Law. The title of his dissertation was "Underage Sports Policy: The Rights and Responsabilities of Junior Sports Partecipants". He worked as a practicing lawyer at a criminal law firm and as an A&R at an Italian indie label before joining Riccardo Sbezzi's agency as an international scout in 2018. He speaks, Italian, English and French
This email address is being protected from spambots. You need JavaScript enabled to view it. - Follow Giuseppe on Twitter
SCOUT OF THE ITALIAN MARKET: MARCO MERLINO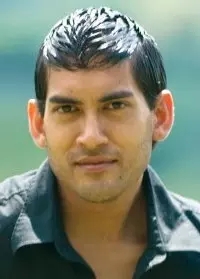 Marco Merlino was born in Bangkok (Thailand), and he lives in Siena. He played for Mens Sana Siena youth team. He's graduated as a architect interior designer. After his experience as a player for Siena he continued his career in basketball as a scout since 2014. Marco speaks fluent English and French.
This email address is being protected from spambots. You need JavaScript enabled to view it. - Follow Marco on Twitter
ASSISTANT DIRECTOR OF FRANCE: LOUIS TROHEL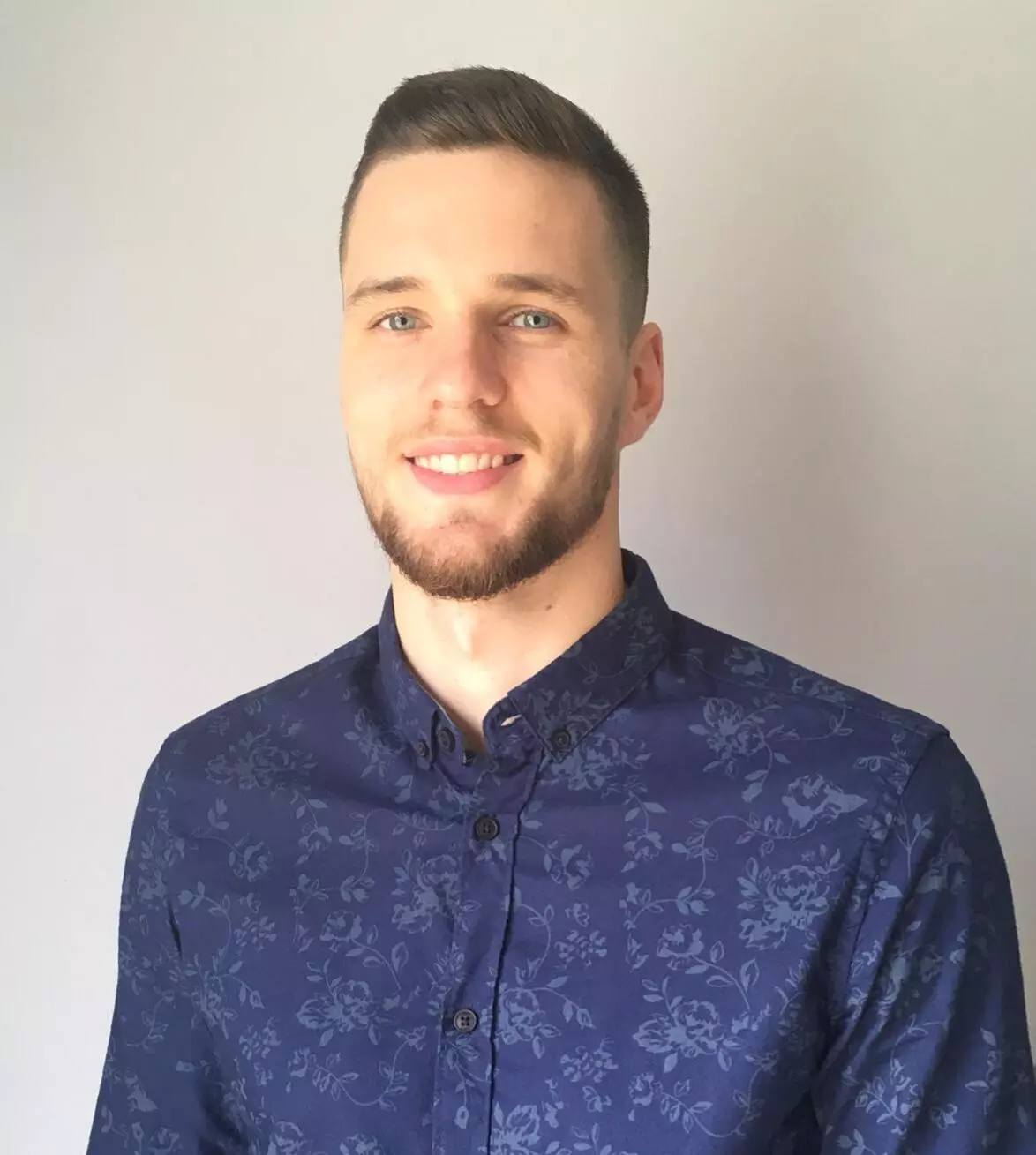 Louis was born in 1989 near Paris. He played basketball for 10 years in French lower divisions. Quickly, he developed his scouting skills and organized summer basketball camps for young players. He obtained his federal basketball agent license in 2020 while being major of his promotion. He speaks English and French.
This email address is being protected from spambots. You need JavaScript enabled to view it. - Follow Louis on Twitter
DIRECTOR OF GERMANY : PHILLIP PARUN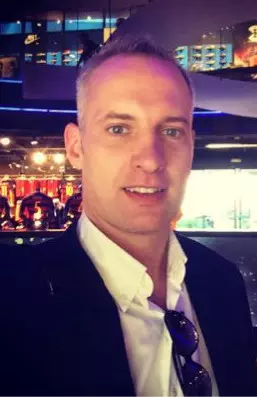 Phillip Parun has worked in various sports marketing fields and also owned concert promotion agency that included Elton John and James Brown. He had driven the Living London campaign for the Czech Olympic Committee, a national activation campaign prior to the London 2012 Olympic games.In the area of marketing, he led client marketing campaigns in and outside of sport. He graduated with a masters in international business. Since starting his company representing basketball players in 2002, he transferred the most basketball players to top leagues abroad in the history of Czechoslovak basketball. His company represents top players in the region and works with over 60 players that they develop into top European leagues.
This email address is being protected from spambots. You need JavaScript enabled to view it. - Follow Phillip on Twitter
ASSISTANT DIRECTOR OF GERMANY: MATYAS HERING
Matyas Hering was born in Prague, Czech Republic and represented his country in all youth national teams from U16 to U20. In these years he played amongst some of the best players in the Czech history. After spending a year playing basketball in Spain he moved to the United States to play NCAA basketball. While in the states he earned a degree in Business Administration & Management. After his return to Europe he joined our network and started his career in his home country, later expanded to Belgium as well. Since 2018 he has been focusing on the German market as the assistant director of Germany.
This email address is being protected from spambots. You need JavaScript enabled to view it. - Follow Matyas on Twitter
DIRECTOR OF CZECH & SLOVAK REPUBLIC: KAMIL RERABEK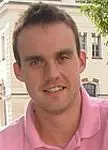 Kamil Rerabek was born in Prague and began his basketball steps in the junior program of USK Prague. He played for the Czech National Team U18 and U20. He began his basketball career with the most dominant Czech Team of the decade CEZ Basketball Nymburk, where he was a part of the historic first national title in the top division. He is the co-founder of PPGROUP, where he worked as Director of Scouting and worked on bringing top players in this area to top basketball situation in Europe, including Tomas Satoransky, Ondrej Balvin, Michael Fusek and others.
This email address is being protected from spambots. You need JavaScript enabled to view it.
DIRECTOR OF GERMANY, HUNGARY & AUSTRIA: ANDRAS LORANT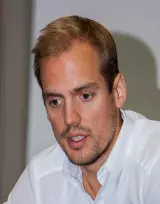 Andras Lorant comes from a real sport family. He grow up playing basketball with his younger brother, Peter. He studied sport management and marketing at the University of Semmelweis Budapest. His first international experiences were with the Hungarian Basketball Federation while he was team manager of the youth team the summer of 2004 & 2005. His first international transfer took place in 2005 as an agent when he placed his brother, Peter, in Antwerp. Over the years besides his homeland he has placed several players especially in Spain but also in Italy, Sweden, Romania, Slovenia, Slovakia etc. He signed Adam Hanga in the summer of 2010 since then he has been stronlgy co-operating with Giorgos Dimitropolus. He's a founder and head organizer of the annually international Adam Hanga's Camp in Hungary. He was born in 1984 and speaks Hungarian, English, Spanish and Italian.
This email address is being protected from spambots. You need JavaScript enabled to view it. - Follow Andras on Twitter
DIRECTOR OF POLAND: MACIEJ SCHWARZ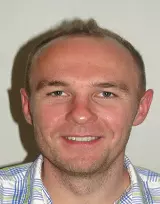 Maciej Schwarz graduated at the Academy of Physical Education and Sports in 2005 in Gdansk with the specialty of basketball coaching. Then he moved to England and accomplished another masters degree in Sports Management at London Metropolitan University. Between 2007-10 he hold the positions of coach's assistant in top polish women basketball league and head coach of junior teams in Gdynia, and U18 women national team assistant in 2008. With his background he worked closely with the Polish Basketball Federation holding managerial positions in organization of the Eurobasket 2009 and Eurobasket Women 2011 in Poland. Since last year he is also a lecturer in Academy of Physical Education and Sports. Since 2010 he has been GM of women's team Riviera Gdynia. He speaks Polish and English.
This email address is being protected from spambots. You need JavaScript enabled to view it. - Follow Maciej on Twitter
ASSISTANT DIRECTOR OF POLAND: DARIUSZ SARNOWSKI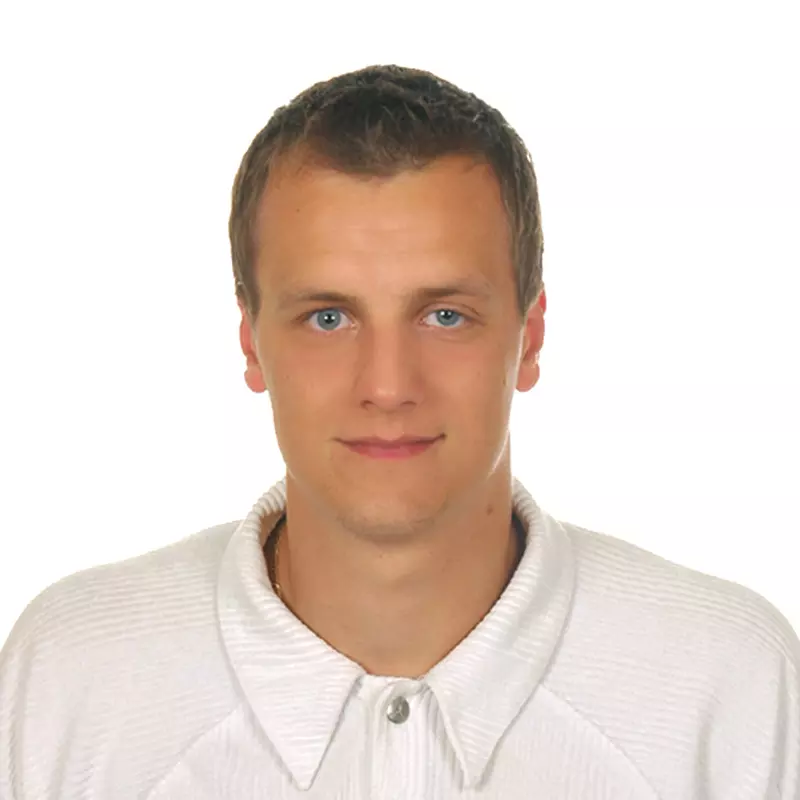 Dariusz Sarnowski was bonded with sport and especially with basketball from a young age. As a player, he represented Poland for European Academic Championships in Serbia in 2008. In 2012 earned the Polish coaching license. Five years later earned the Doctor's degree of sports science at the Academy of Physical Education and Sports in Gdansk. In his dissertation examined different factors influencing sports selection and talent recognition. Created his own basketball selection criteria based on age and level of competition. Born in 1988, speaks Polish and English
This email address is being protected from spambots. You need JavaScript enabled to view it. - Follow Darek on Twitter
DIRECTOR OF BALTICS, UKRAINE & BELARUS: SAULIUS SVETKAUSKAS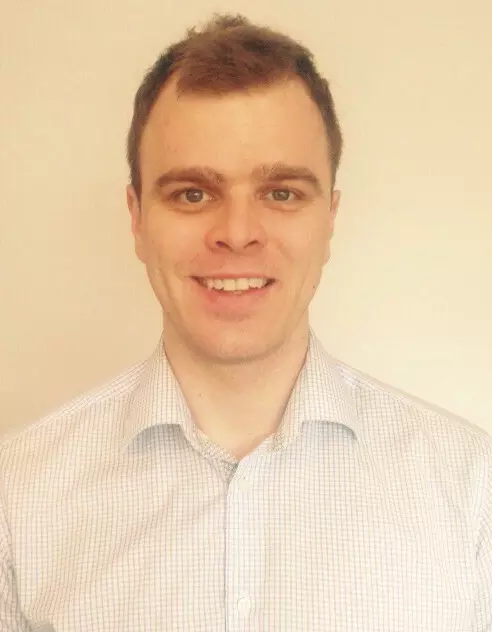 Saulius Svetkauskas graduated in Vilniaus University in Vilnius. Started working in his first year of studies and before becoming a FIBA licensed basketball agent, he worked in couple worldwide magazines as a sales manager. He then decided to work as a basketball agent and partnered with Evaldas Rimkus. Has made great deals in Russia, Ukraine, Baltics and Europe. Born in 1984, Saulius speaks Lithuanian, English
This email address is being protected from spambots. You need JavaScript enabled to view it. - Follow Saulius on Twitter
ASSISTANT DIRECTOR OF BALTICS & DIRECTOR OF LATVIA AND ESTONIA: VALDIS SALAKS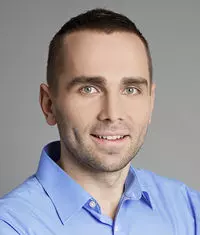 Valdis Salaks has studied Bachelor's and Master's in Business Administration at world top 100 University of Groningen, The Netherlands. He has been in basketball since the age of 12, being a top prospect in Latvian youth basketball, later graduating from a strong basketball high school in USA Norfolk Colleagiate School and then in the Netherlands coaching a top Dutch u20 team. After graduating from university, he established his own basketball agency and had successfully negotiated contracts all across the world. Valdis speaks Latvian, English and Russian.
This email address is being protected from spambots. You need JavaScript enabled to view it. - Follow Valdis on Twitter
DIRECTOR OF BELGIUM AND HOLLAND: DAVID PUTTERIE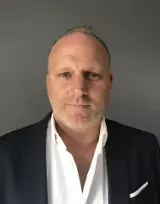 Played basketball at a young age and worked as a basketball coach and senior assistant coach from 1999 to 2013. Started his own agency on 2013, quickly becoming one of the most recognizable figures in Belgian basketball. In December 2018 he joined Octagon Europe, to cover the Belgian and Netherlands market. Next to his basketball passion, he has spent 15 years in the finance and insurance world. Born in 1978, David speaks French, Dutch and English.
This email address is being protected from spambots. You need JavaScript enabled to view it.
-
Follow David on Twitter
ASSISTANT DIRECTOR OF BELGIUM AND HOLLAND: NEVEN DRAGANIC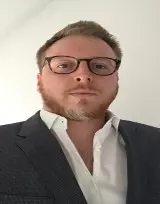 Neven stopped his basketball career in the early days but he kept himself close to the court. In 2012 he directed the organisation of a basketball charity game which reunited on the court Belgian professionals. In 2014, as Event Manager he organized alongside the Belgian Basketball Federation the final four of the national Cup. With a Sales Management and a PR background, Neven decided to pass his FIBA exam and help talents find their way. Neven speaks Serbian, French, English and Dutch.
This email address is being protected from spambots. You need JavaScript enabled to view it.
DIRECTOR OF ROMANIA: SABIN GHERDAN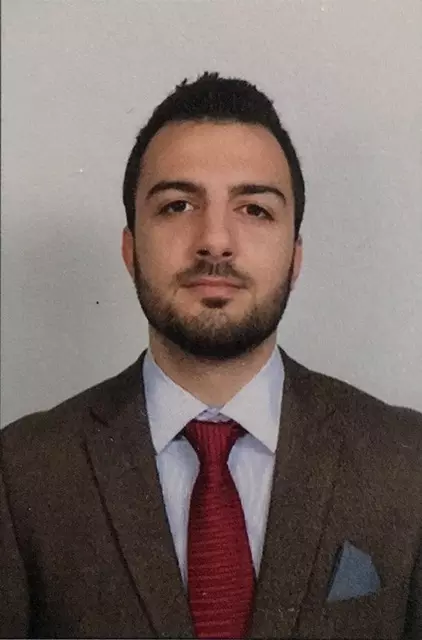 After 12 years of basketball and several Romanian NT appearances, Sabin Gherdan decided to stop playing but to follow his passion for both law and basketball. He started working as an agent in 2012 and meantime he graduated from University of "Babeș-Bolyai" - Law School in Cluj-Napoca, Romania. Currently Sabin is a FIBA licensed agent since 2016 and an Attorney at Law member of the Cluj Bar Association having his area of expertise in Sports Law, Contracts Law, Arbitration Law and Civil Law representing plenty of players and coaches in both local courts and in front of the Basketball Arbitration Tribunal in Geneva. Sabin is focused in helping basketball players to benefit from high quality representation in order to have the best opportunities to develop as athletes in and off court. He speaks English and Romanian.
This email address is being protected from spambots. You need JavaScript enabled to view it.
ASSISTANT DIRECTOR OF ROMANIA: SERGIU POP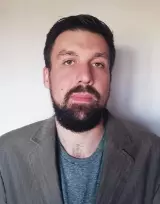 Sergiu Pop was considered one of the promising prospects in Europe, after he became the best rebounder in the 2007 U16 European Championship. Most of his professional career he played at the Romanian powerhouse, CSM Oradea, where he won the Championship in 2016. For Oradea, Sergiu played on the international stage in top tier competitions, such as Basketball Champions League. During his playing days he managed to get degree at Communication and Political Affairs College in Oradea, Romania. Sergiu became an agent because he feels that every player should have the opportunity to reach his full potential. He maintains contact with basketball players all over the world, being a very good English speaker.
This email address is being protected from spambots. You need JavaScript enabled to view it.
DIRECTOR OF OPERATIONS & DIRECTOR OF ISRAEL AND THE NORDICS: THEMIS BILIONIS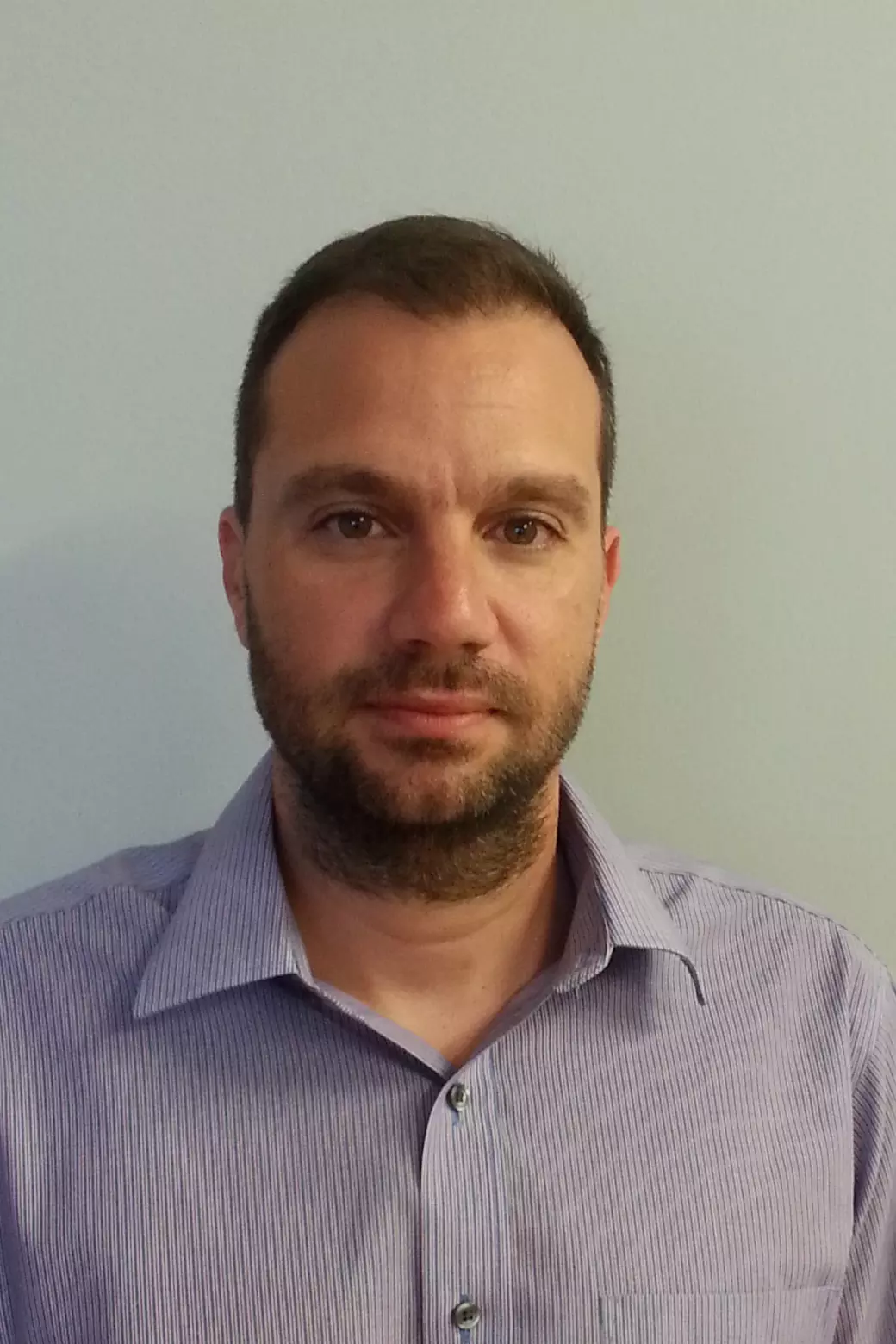 Themis is the Director of Operations for Octagon Basketball Europe and also Director for Israel and the Scandinavian countries. Studied Politics and European Studies in Athens, before taking his Master's in Management from Durham University Business School in England. Since 2005 he joined FCM Basketball as Head of Operations and also being responsible for the scouting of young prospects, as well as the promotional activities & events of the agency and its clients. He speaks Greek, English, Italian, German and French.
This email address is being protected from spambots. You need JavaScript enabled to view it.
DIRECTOR OF CYPRUS: KONSTANTINOS LIRIDIS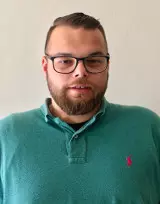 Konstantinos Liridis was born in Drama (Greece) in 1989. He started to play basketball since he was 7 years old and reached to play in the Greek A2(second division) Basket League with the local team KAO Dramas BC. Graduated from the Western Macedonia University of Business and Finance in Greece. Before becoming an agent, he was for over 5 years a basketball judge in Greek Basket League games. After that, for four years, he was involved in scouting basketball talents in Greece . He joined Octagon as Director of Cyprus in 2019. Konstantinos speaks Greek and English.
This email address is being protected from spambots. You need JavaScript enabled to view it.
DIRECTOR OF MIDDLE EAST & JAPANESE MARKET: GEORGE CHIDIAC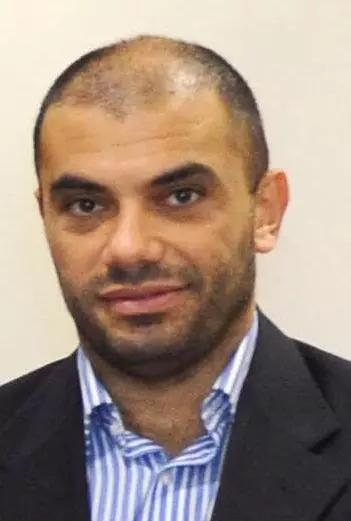 George Chidiac is the Middle East & Japan Director for Octagon Europe. He is no stranger to the basketball market as he had been the General Manager and Chief Operations Officer at 6 times Euroleague champions Panathinaikos between 2012 and 2015, having also extensive experience in the media industry before that. Born in 1974, his roots are from Lebanon and Greece and he speaks Arabic, English and Greek.
This email address is being protected from spambots. You need JavaScript enabled to view it. - Follow George on Twitter
INTERNATIONAL SCOUTING & RECRUITING: GIANNIS SMYRLIS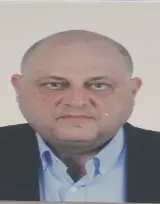 Giannis Smyrlis has been a part of basketball almost all his life, first as a player and then in the past 20 years as the General Manager of Filathlitikos, a Greek club/academy that has produced both NBA & top European level players (Antetokounmpo brothers, Gkikas, Saloustros among others). Graduated from the Economics University of Athens, he speaks English and Greek.
This email address is being protected from spambots. You need JavaScript enabled to view it.