Gian Clavell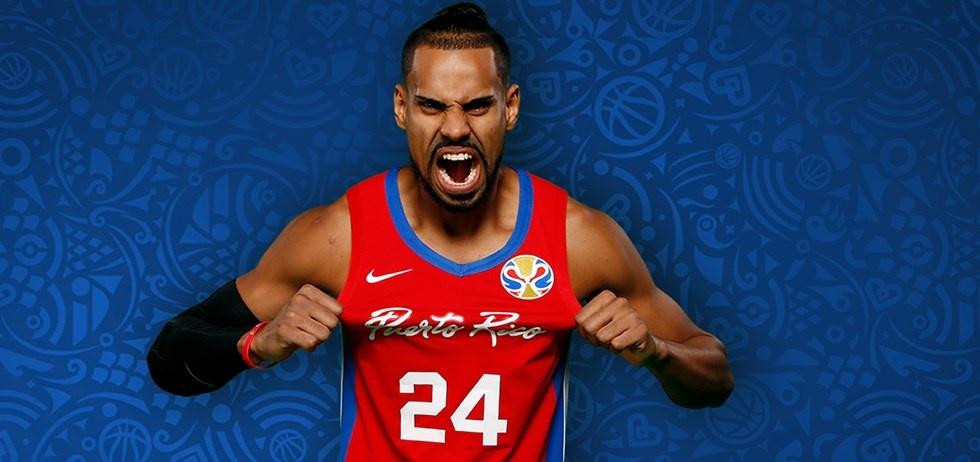 | | | | | | | | |
| --- | --- | --- | --- | --- | --- | --- | --- |
| Passport: | PUR | Date of Birth: | 1993 | Height: | 1.93 | Position: | SG |
| | | | | | | | | | | | |
| --- | --- | --- | --- | --- | --- | --- | --- | --- | --- | --- | --- |
| Season | Club | Games | Mins | Pts | Reb | Ast | Stl | Blk | FT% | 2p% | 3p% |
| 2021/22 | Budivelnyk (UKR) | 14 | 33 | 26.4 | 5.1 | 4.6 | 1.4 | | 76% | 57% | 43% |
| 2020/21 | Promitheas (GRE) | 4 | 28 | 14.8 | 1.1 | 2.3 | 0.8 | | 85% | 38% | 39% |
| 2020/21 | Saratov (RUS) | 18 | 25 | 16.2 | 2.6 | 1.6 | 1.1 | 0.2 | 78% | 50% | 41% |
| 2019/20 | Bursaspor (TUR) | 12 | 30 | 18.7 | 3.5 | 1.7 | 1.6 | 0.3 | 70% | 57% | 38% |
| 2018/19 | Estudiantes (ESP) | 33 | 22 | 12.5 | 2.2 | 0.9 | 0.6 | 0.2 | 70% | 48% | 36% |
| 2017/18 | Sakarya (TUR) | 15 | 26 | 14.1 | 3.2 | 0.9 | 1.2 | | 64% | 52% | 34% |
PROFILE:
- Pure scorer who controls the spaces on the floor to create for himself or teammates.
- Generates advantages easily using the one on one or the pick and roll. Very smart too in the 'hand to hand' situations.
- Letal three point shooter after picks or off the dribble with a lot of plays of '3 plus 1' as a trademark play. Very smart generating the contact.
- Lots of talent finishing at the rim with explosiveness first step and dunking at ease. Dominates the floater.
- Passionate player, energy guy. Strong character on the court.
NJCAA D1 All-Region VI 2nd Team -14
NJCAA D1 Region VI All-Tournament Team -14
MWC Tournament Semifinals -15, 16
USBWA All-District VIII Team -17
All-MWC Player of the Year -17
All-MWC 1st Team -17
MWC All-Tournament Team -17
MWC Regular Season Runner-Up -17
MWC Tournament Finalist -17
NIT Sweet 16 -17
Puerto Rican National Team -17-19
Puerto Rican BSN All-Star Game -18
World Cup in China -19: 5 games: 7.2ppg, 3.2rpg, 1.4apg, FGP: 31.6%, 3PT: 22.7%, FT: 75.0%
Saratov-Unics, VTB 20/21 (player's edit)
#8 white jersey
Khimki-Saratov, VTB 20/21 (player's edit)
#8 black jersey
Panathinaikos-Promitheas, Greek Cup final 21
#3 black jersey (comes in at 17:40 of the video)